The Kumho BMW Championship was at Mallory Park for the penultimate meeting in the 2020 series on the 11th October. It was the first time in over a decade that the BMW's had raced at Mallory, & the state of the circuit & facilities were a pleasant surprise to those of us that remember the previous visit. Lots more tarmac in the paddock, & evidence of money having been spent on refreshing the entire circuit. Qualifying for the BMW's was combined with the BARC saloons, not a big success with most drivers having difficulty completing a hot lap due to a relatively short lap, a good number of cars & a seeming reluctance to use mirrors or let faster cars through.
Numbers were up with Gareth Montgomery returning to the fold, along with Ben Mason, Mike Vitulli & Jason West also making a welcome return.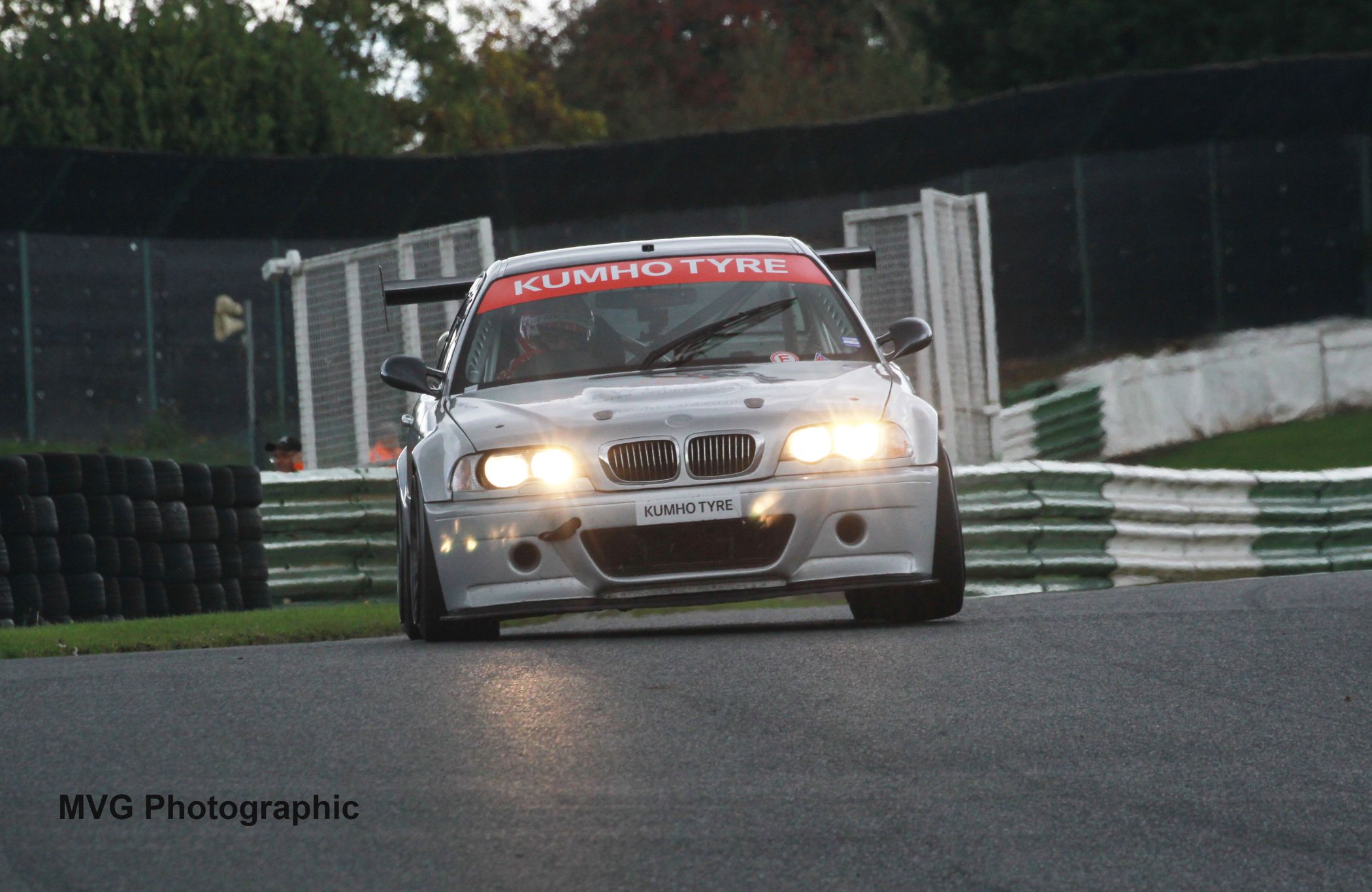 The top ten in the championship race were all present and correct with Sunny Gill, the overall & Class B leader hoping to extend his lead over class rivals Trevor Ford, Nigel Williams & Russell Dack. James Card, Brad Sheehan, Darren Morgan-Owen, Bryan Bransom & Jas Sapra were all intent on improving their Class A points tally whilst narrowing the gap in the overall standings. Class C leader Ralph Kirk was out again hoping to edge Jeff Nixon after both took good points at the previous races at Oulton Park while Ben Mason completed the entry list in the invitation class with Jason West.
As mentioned previously, qualifying was fairly fraught with the BMW drivers all trying for a hot lap only to fall foul of slower saloons on the tight Mallory Park circuit. When the session ended Mike Pensavalle had taken pole with Darren Morgan-Owen alongside him. Brad Sheehan & Michael Vitulli in his first 2020 outing shared the 2nd row. The 3rd row comprised Jason West & James Card whilst Bryan Bransom was in 7th place alongside the first of the BARC saloons. Russell Dack led the Class B runners in 14th place, Trevor Ford in 20th & Sean Foley 21st. Gareth Montgomery was alongside Sean but as Invitation class & Class B leader Sunny Gill 25th. Class C was led by Jeff Nixon in 26th, Ben Mason 27th, Nigel Williams 28th in a Class B car, Ralph Kirk 29th & Jas Sapra 30th in his very rapid Class A car which only managed 2 laps in qualifying.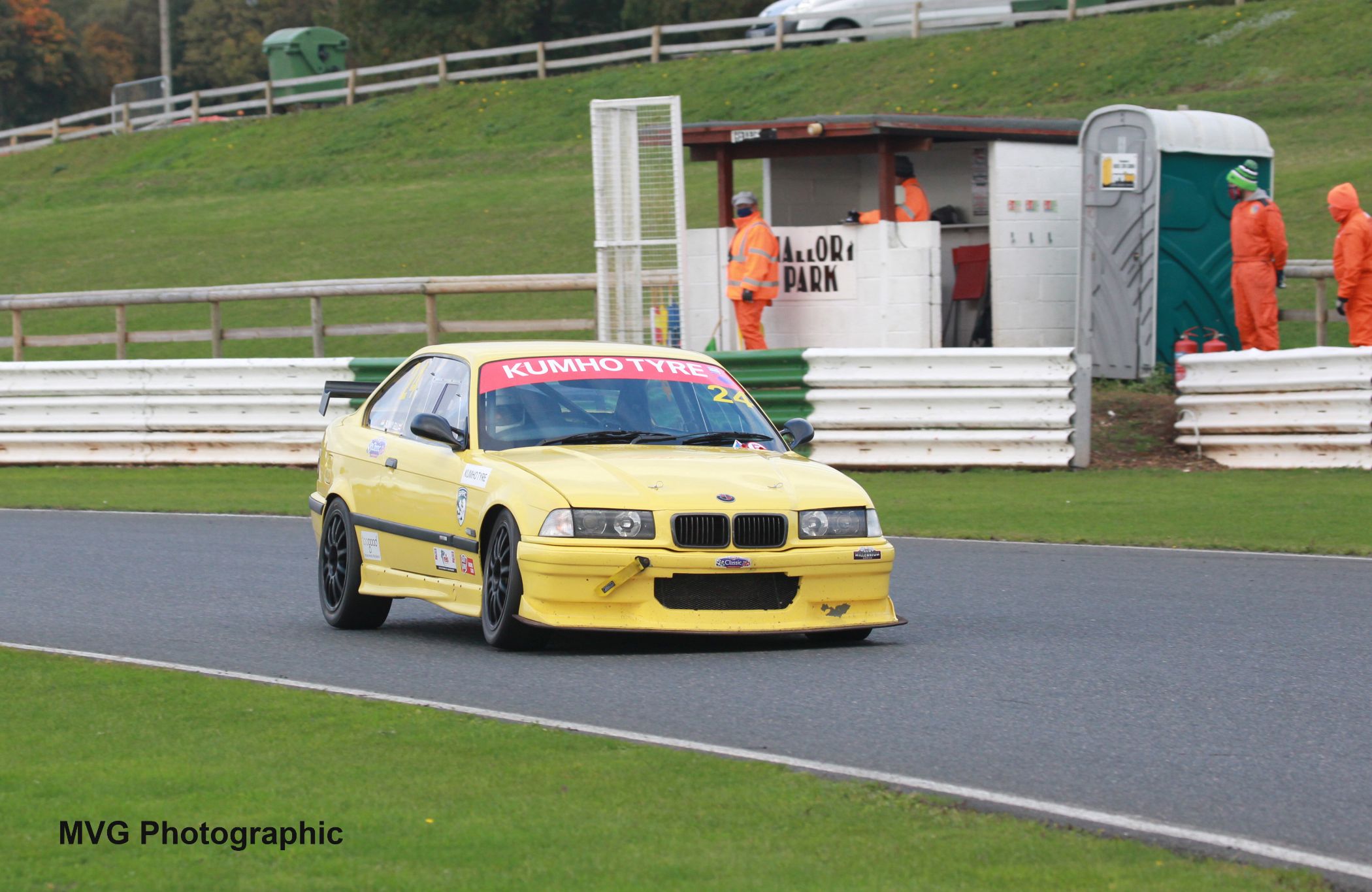 Mike Pensavalle made his characteristic lightning start to lead Lap 1 from Brad Sheehan, James Card & Mike Vitulli. Jason West was next up with Jas Sapra coming through the field at a rate of knots! Russell Dack was leading Class B from Sean Foley, Ben Mason in Class C and Class B leader Sunny Gill. Gareth Montgomery was having a quiet race between the group in front & the group behind consisting of Trevor Ford, Ralph Kirk & Nigel Williams. The race was stopped after an accident at the hairpin involving Darren Morgan Owen & went downhill from there! In some sort of order, there were issues with the lap timing/lap charts & positions, Brad Sheehan had his car trashed in an accident not of his own making, oil was spread around most of the track before the culprit was forced to pull off the track when his car caught fire & a variety of flags including an oil flag were finally waved after the Race Leader pulled into the pits to advise the organizers of oil on the track, oh and several cars spun on the aforementioned oil. However the spectators all thought it was a great spectacle. On a serious note, James Card took the win from Jason West & Mike Vitulli both invitation drivers Jas & Bryan were 2nd & 3rd in Class A, Russell Dack won Class B from Sean Foley & Sunny Gill with Ralph Kirk winning Class C.
James Card clearly decided that after the antics in Race 1 the lead was the place to be and took off like the proverbial stabbed rat and led at the end of the first lap from Mike Vitulli, Jason West and a hard charging Jas Sapra. Russell, Sunny & Sean were battling for Class B whilst Darren Morgan Owen was navigating his way through the BARC cars. The leading four remained the same until mid-race when Mike Vitulli overdid it, got on the grass & was powerless to avoid the tyrewall. Darren Morgan Owen lost out to Jas Sapra for 4th and was followed by Russell Dack who won Class B from Sunny Gill & Trevor Ford, with Ralph Kirk again taking the Class C honours. Jeff Nixon had further issues and recorded a pair of DNF's; Bryan Bransom sustained accident damage while gremlins spoilt Sean, Nigel & Gareth's race results.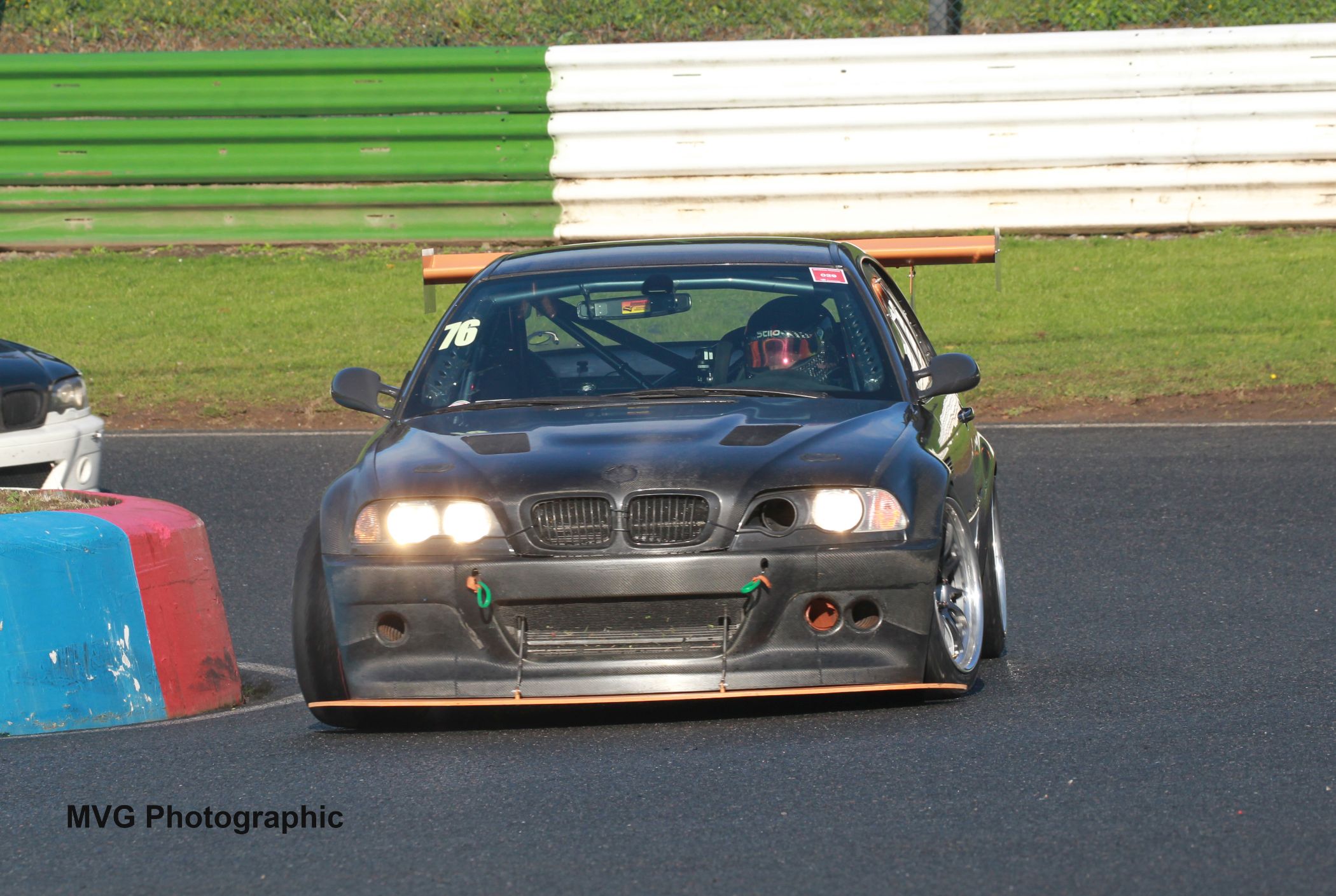 These results mean James Card leads Class A from Jas, Brad & Darren & shares the overall lead with Sunny from Russell & Trevor all in Class B. Ralph Kirk climbs leads Class C & enters the top ten overall.
Drivers now have only two weeks until the final weekend of racing at Thruxton near Andover on the weekend of 24-25th October.