August Bank Holiday weekend resulted in an interesting entry list for races 3 and 4 in the reduced 2020 Kumho BMW championship using the Snetterton 200 circuit. The format was qualifying on Saturday morning followed by both races in the afternoon.
There were several absentees due to either mechanical or personal issues in the third and fourth round, with Jag Virdee having the ultimate excuse for his absence after planning his 2020 racing around his August wedding. Murphy's Law meant that after COVID forced a rethink on the 2020 Kumho calendar, his wedding took precedence over racing, so hopefully, he will be out at Oulton Park! However, what the entry lacked in quantity was certainly made up for in quality.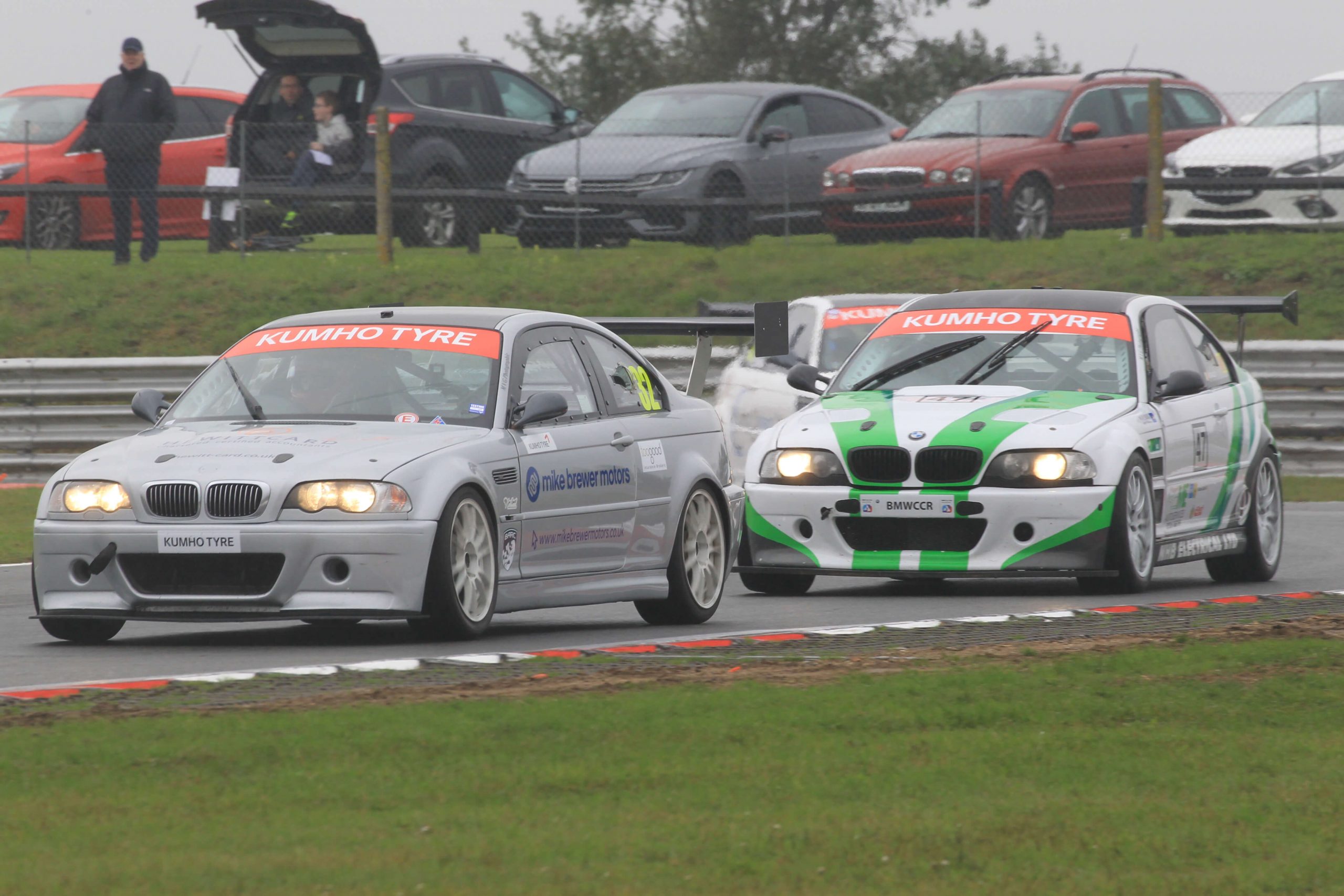 Previous champions James Card and Russell Dack, and 2019 hard charger Jas Sapra were present, together with 2020 newcomers Brad Sheehan and Niall Bradley. Local driver Bryan Bransom was hoping for improved reliability after Brands Hatch, while perennial BMWRDC racer Trevor Ford was out for a day's quality racing.
Qualifying took place mid-morning Saturday in dry(ish) conditions, and James Card put in the fastest time before stopping out on the circuit with no fuel pressure. Alongside him was Darren Morgan-Owen whilst 2020 newcomer Brad Sheehan took 3rd with Jas Sapra completing the 2nd row in his loan car. The 3rd row comprised two more championship newcomers, Niall Bradley and Bryan Bransom while previous champion Russell Dack was 7th and Ben McClelland 8th. Sunny Gill was 9th, followed by Trevor Ford and Nigel Williams who was getting to grips with a borrowed car.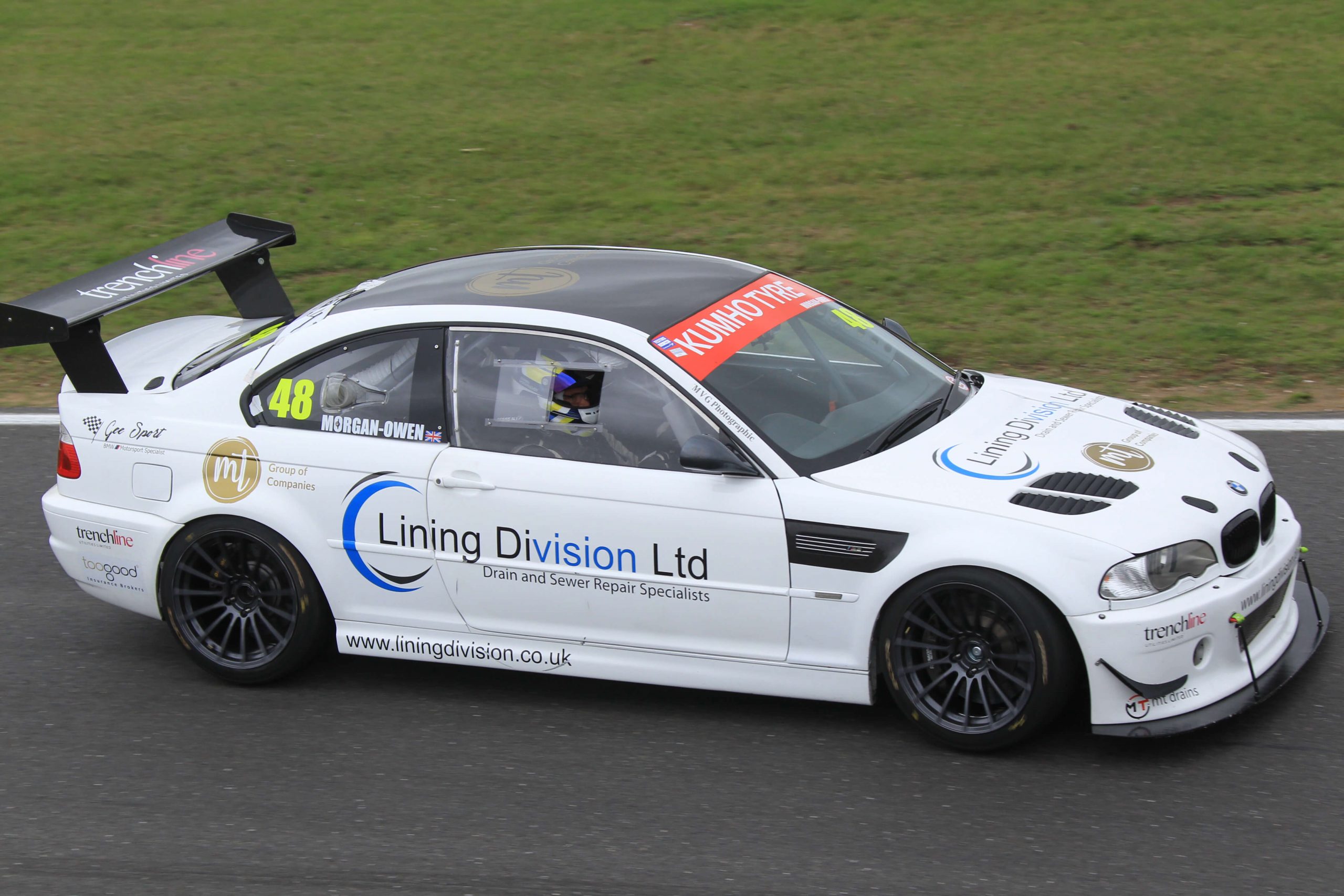 The track was getting increasingly slick from lunchtime with intermittent rain making things more treacherous, but James Card made another uncharacteristically quick start to lead into the first corner of this 20-minute race. Visibility was an issue for both the drivers and the Snetterton commentators with half the field supposedly having led the first lap! James edged away from Darren Morgan-Owen throughout the race with Niall Bradley trying all sorts of lines to get past Darren, losing out by 4/10's of a second at the line. Brad Sheehan took 4th with Jas in 5th and local driver Bryan Bransom 6th ahead of Sunny Gill the winner of Class B. Russell Dack was 8th with Trevor Ford and Ben McClelland rounding out the top ten.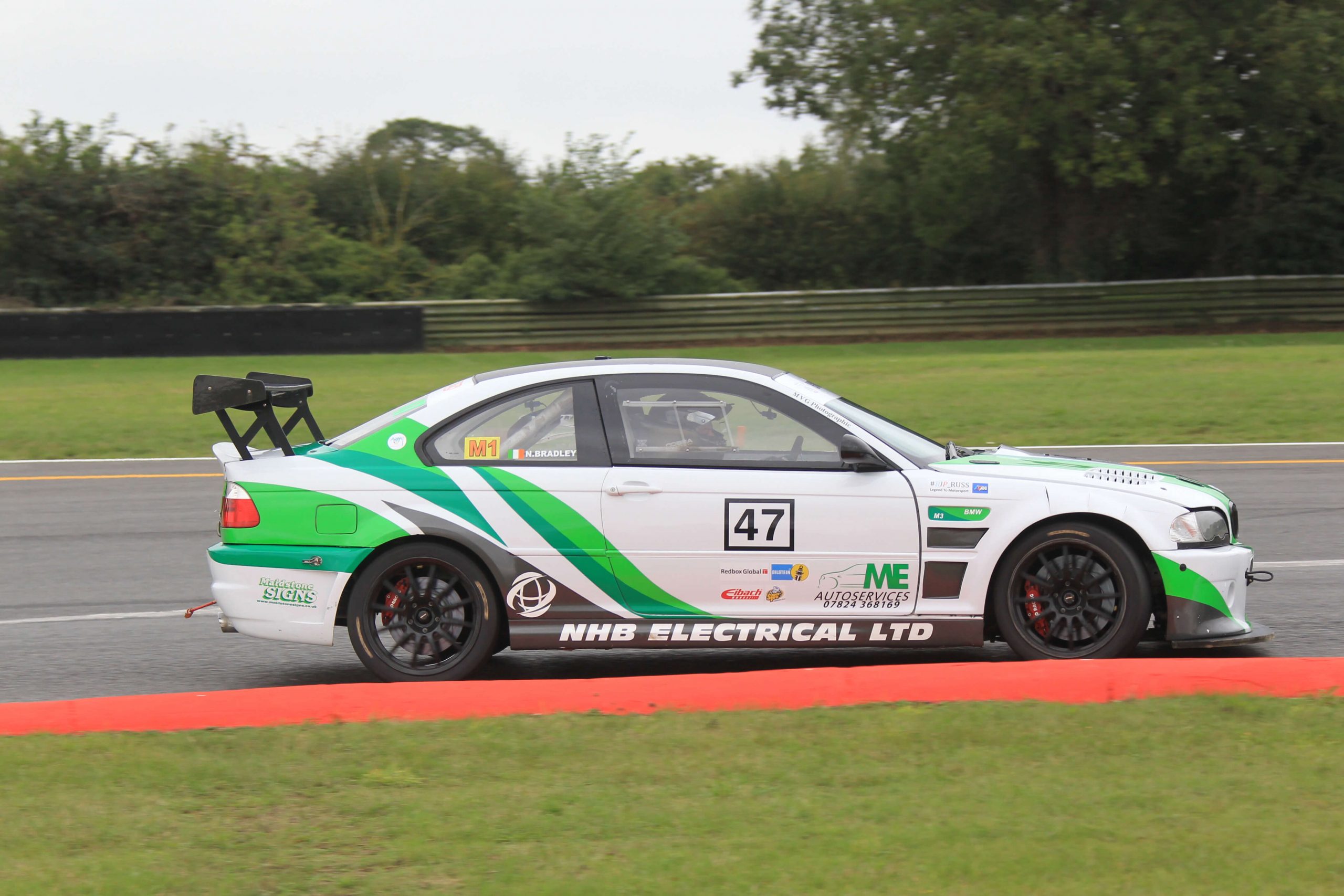 Conditions had deteriorated as the day progressed and as the cars formed up on the grid for the last race of the day in the gathering gloom it was easy to forget that this was actually August Bank Holiday weekend! A slow start from pole-sitter James Card saw him swamped and behind Darren, Niall and Brad after the first lap. A ding dong fight for the lead ensued with Kumho newcomer Niall holding off Darren and Brad in the early laps.
A close encounter with Bradley's car ended Darren's chances of a podium and invitation class driver Niall took the win in his Team Legacy flyer, with James Card a distant 2nd and Brad Sheehan 3rd. Jas took a steady 4th ahead of Bryan Bransom, and Sunny Gill took another Class B win and 6th overall. Dack was 7th with a much improved Nigel Williams in 8th, Ben McClelland 9th and Trevor Ford 10th. Hopefully, everyone and everything will have dried out in time for Oulton Park in a fortnight's time.