The first weekend of August saw the opening two races in an abbreviated Kumho BMW championship. The format was qualifying on Sunday morning followed by a race after lunch and the second later in the afternoon.
Drama during a non-championship race on Saturday saw championship contender, Jas Sapra, have a massive accident, leaving his BMW E46 possibly needing to be re-shelled, but certainly NOT able to be repaired in time for Sunday's races. A few quick phone calls sourced a replacement from Lucky Khera, who was racing his Porsche at the BTCC and, therefore, had no need of his BMW race car – a true friend indeed.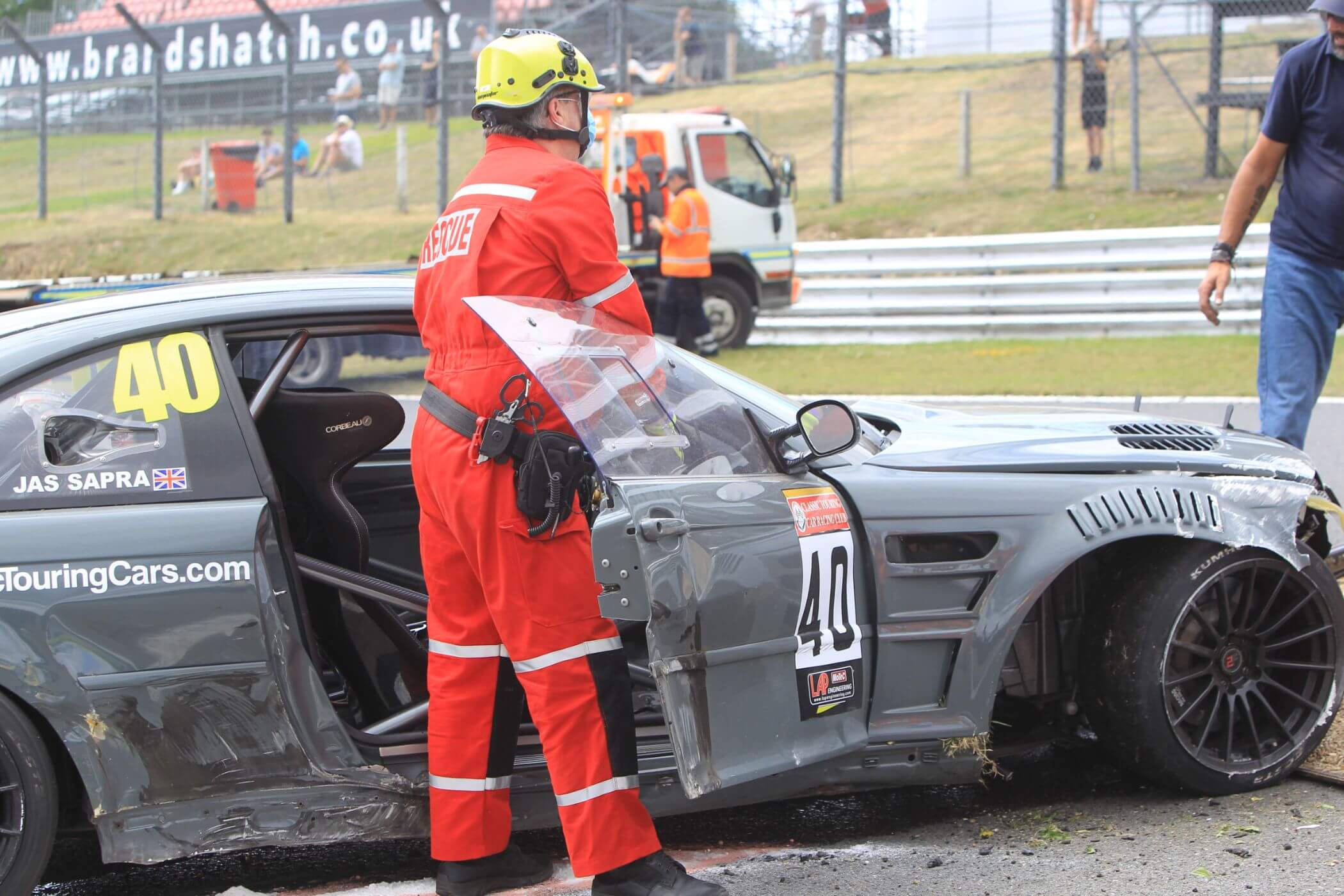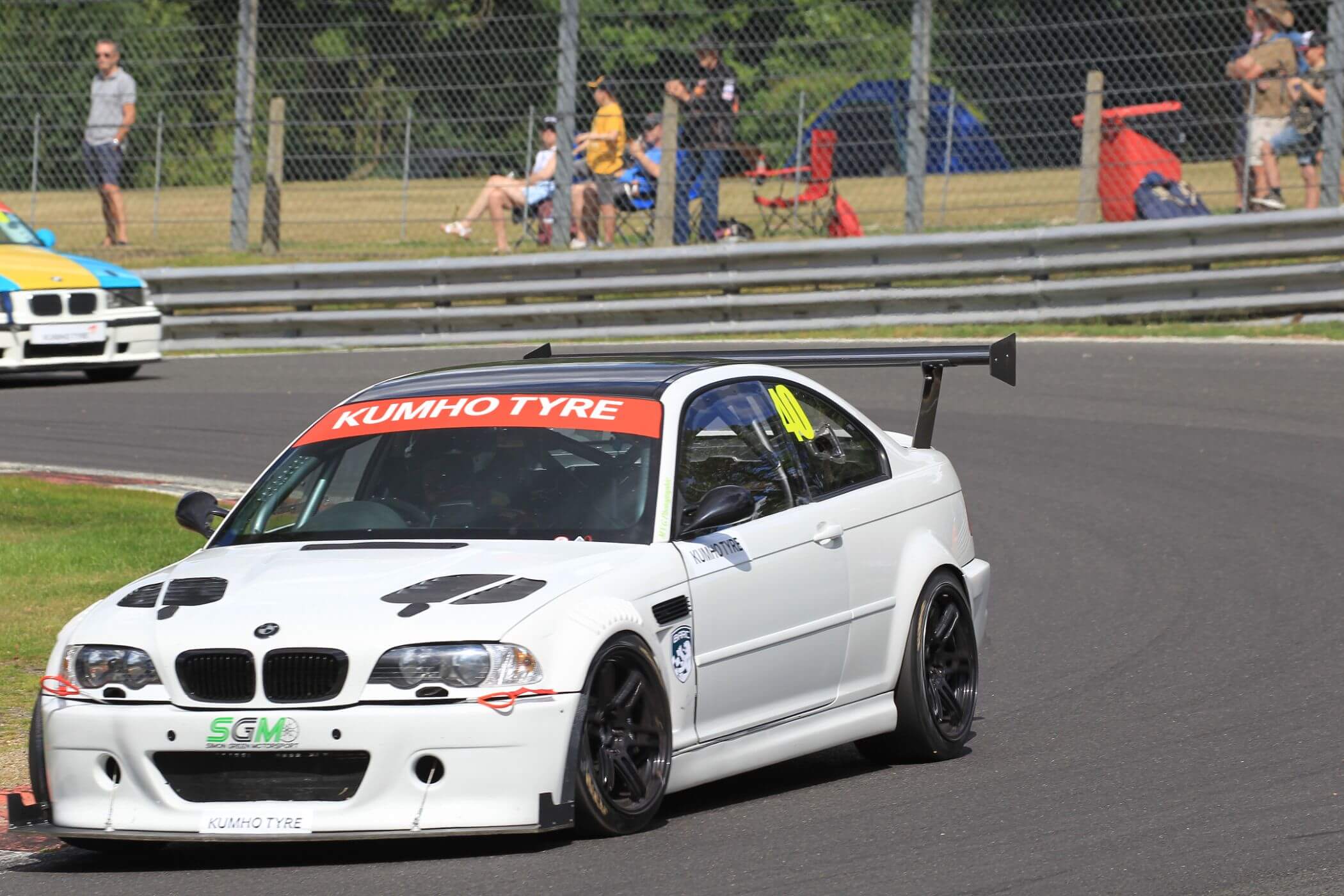 Qualifying took place early on Sunday morning in the hot and sunny weather and with only 15 minutes to set a fast lap, everything was fairly hectic. After the dust had settled, James Card had taken pole position by 1/10 of a second from Brad Sheehan, Mike Pensavalle and Niall Bradley who occupied the 2nd row, Darren Morgan was 5th with Jas Sapra 6th in his borrowed E46, Rick Kerry was 7th & Russell Dack was 8th in the first non-Class A/Invitation class car. Sunny Gill in his Class B car came 9th and Bryan Bransom 10th, while Martin Schiele and Trevor Ford occupied the 6th row of the grid, and Nigel Williams and Ben McClelland were on the 7th row. Completing the grid were James Ford, Peter Miller and Mark Havers.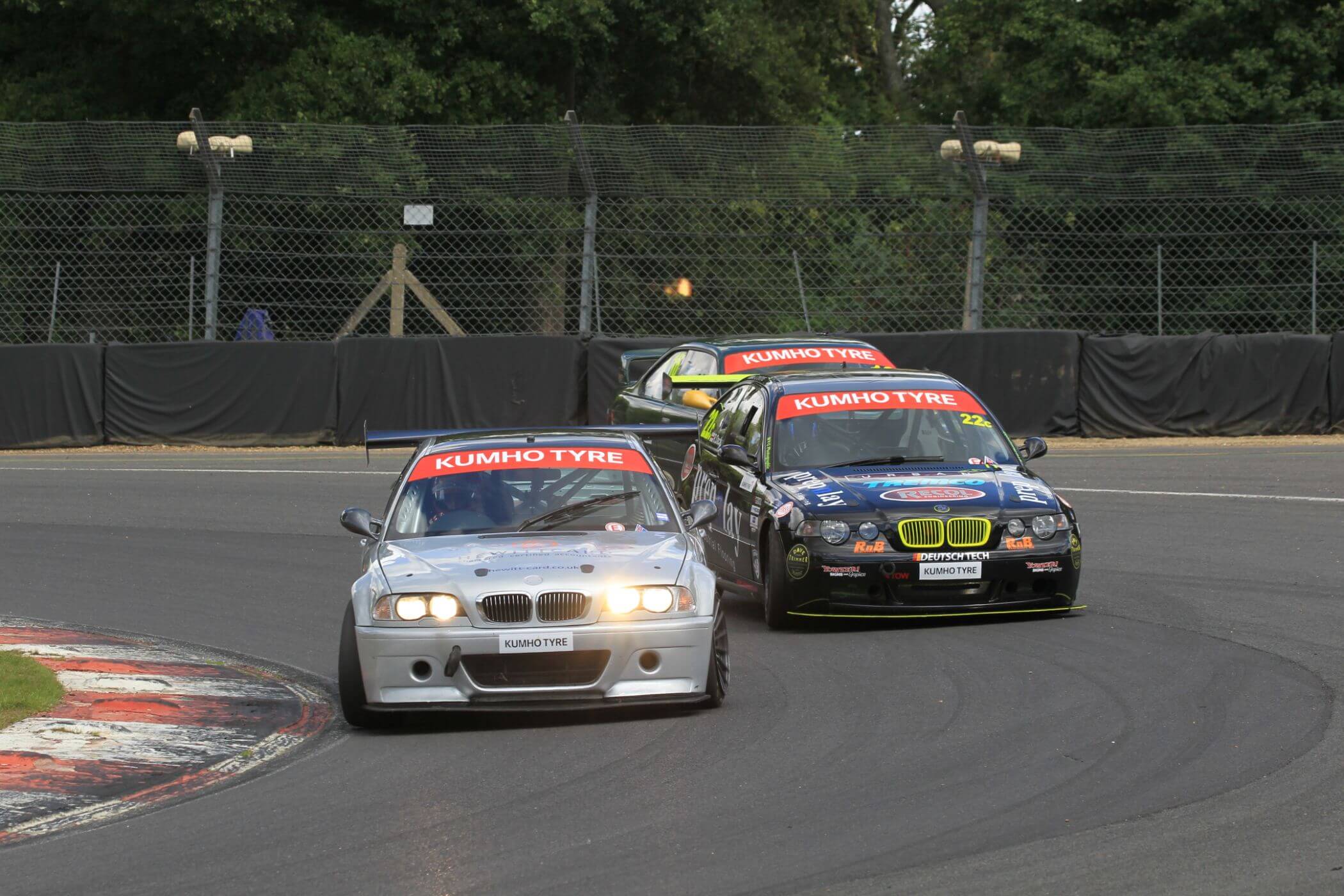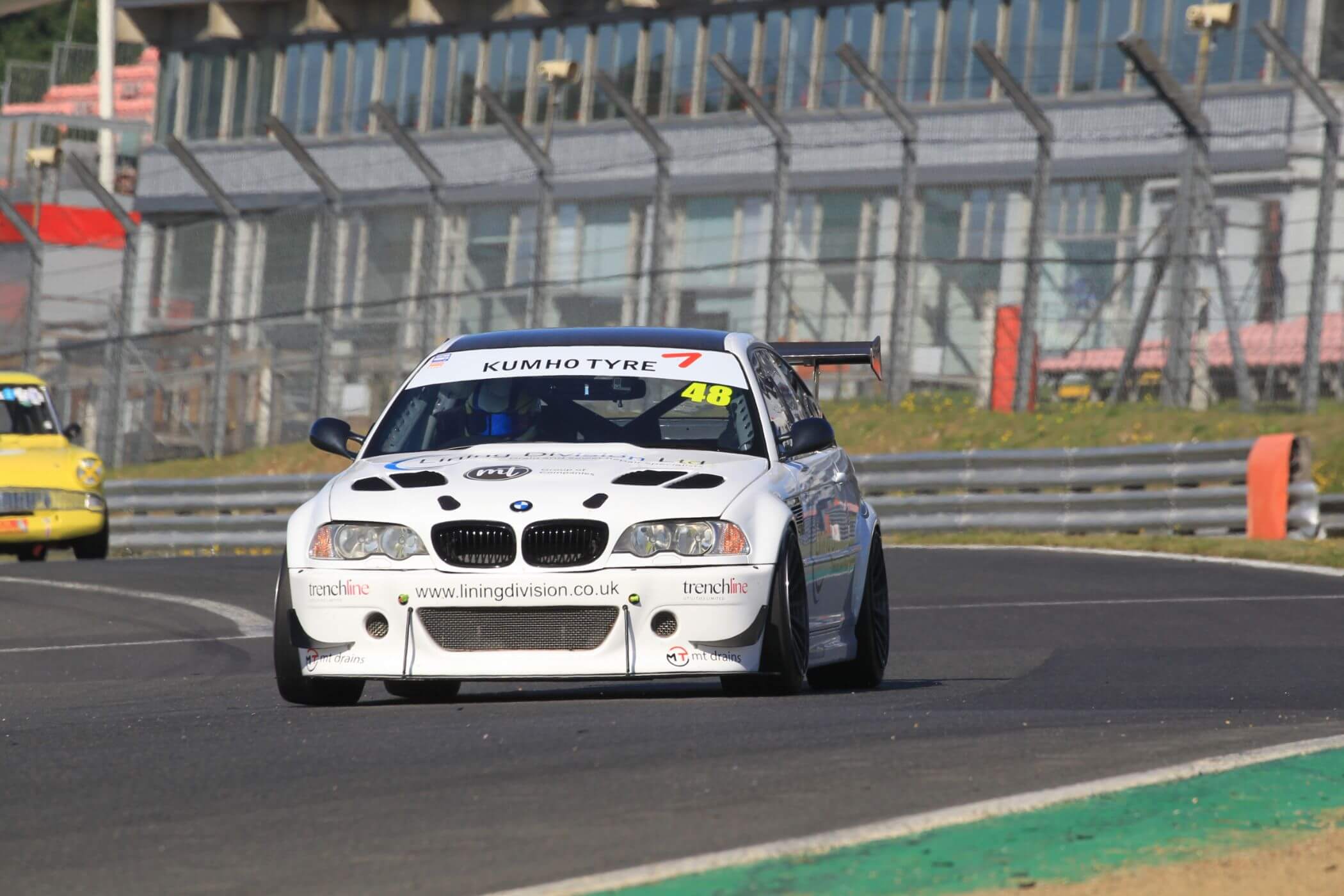 Conditions had warmed up as the day progressed and as the cars formed up on the grid after lunch, there were several drivers looking to the engine temperature gauges. James Card who is not known for his lighting fast starts got his act together big-time when the lights turned green and blasted off the line to take the lead into the first corner, while Mike Pensavalle, Niall Bradley, Brad Sheehan and Darren Morgan Owen contested the remaining podium positions. Niall retired towards half distance, and Darren struggled to stay with Mike and Brad who battled it out to the line, finishing just over a second apart and over 5 seconds behind Card. Darren took 4th, Jas a commendable 5th, while Rick Kerry was 6th and 1st Invitation class driver. Sunny Gill won Class B in 7th overall, ahead of Class C winner Russell Dack. Trevor Ford, Ben McClelland, Nigel Williams and James Ford were the other finishers.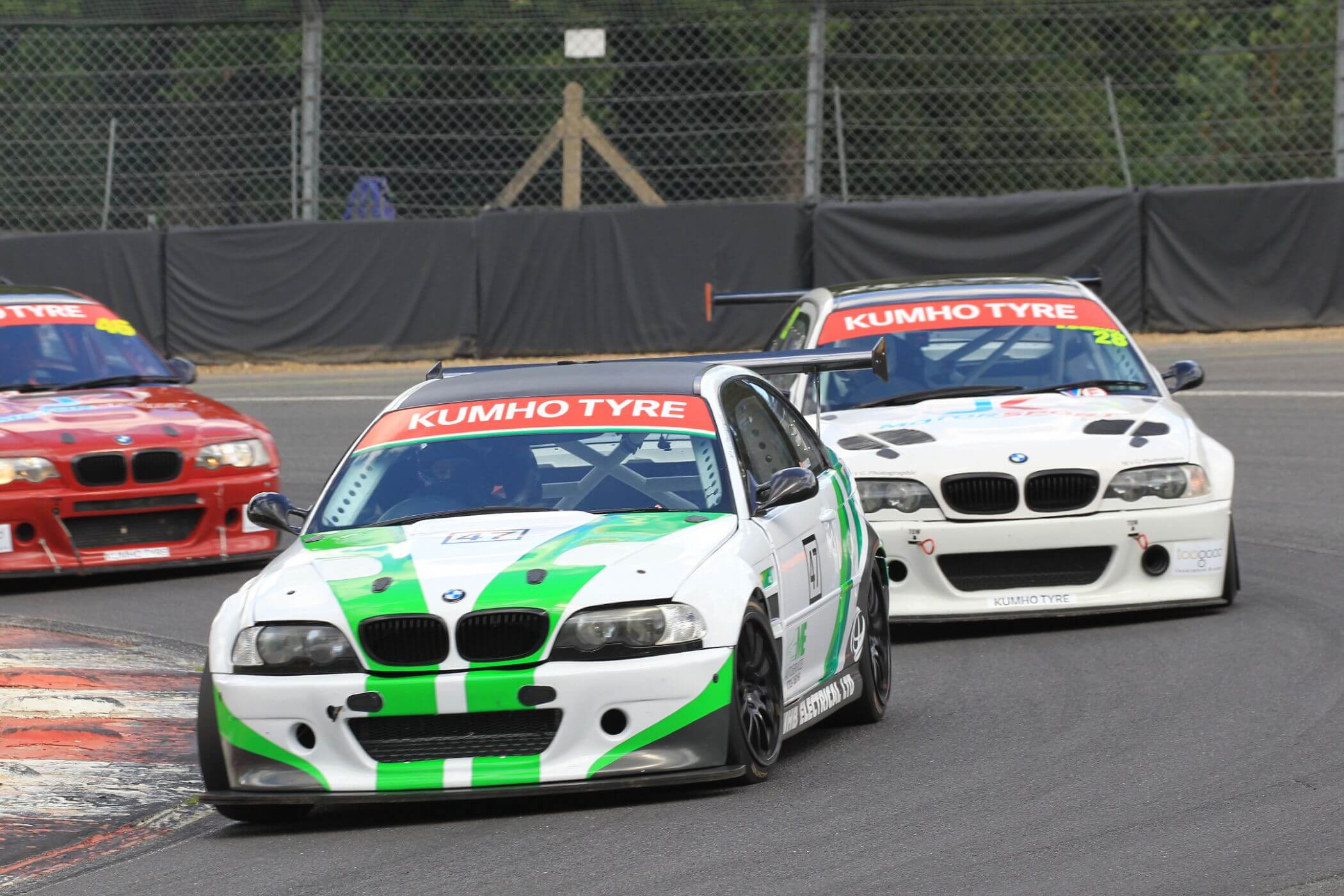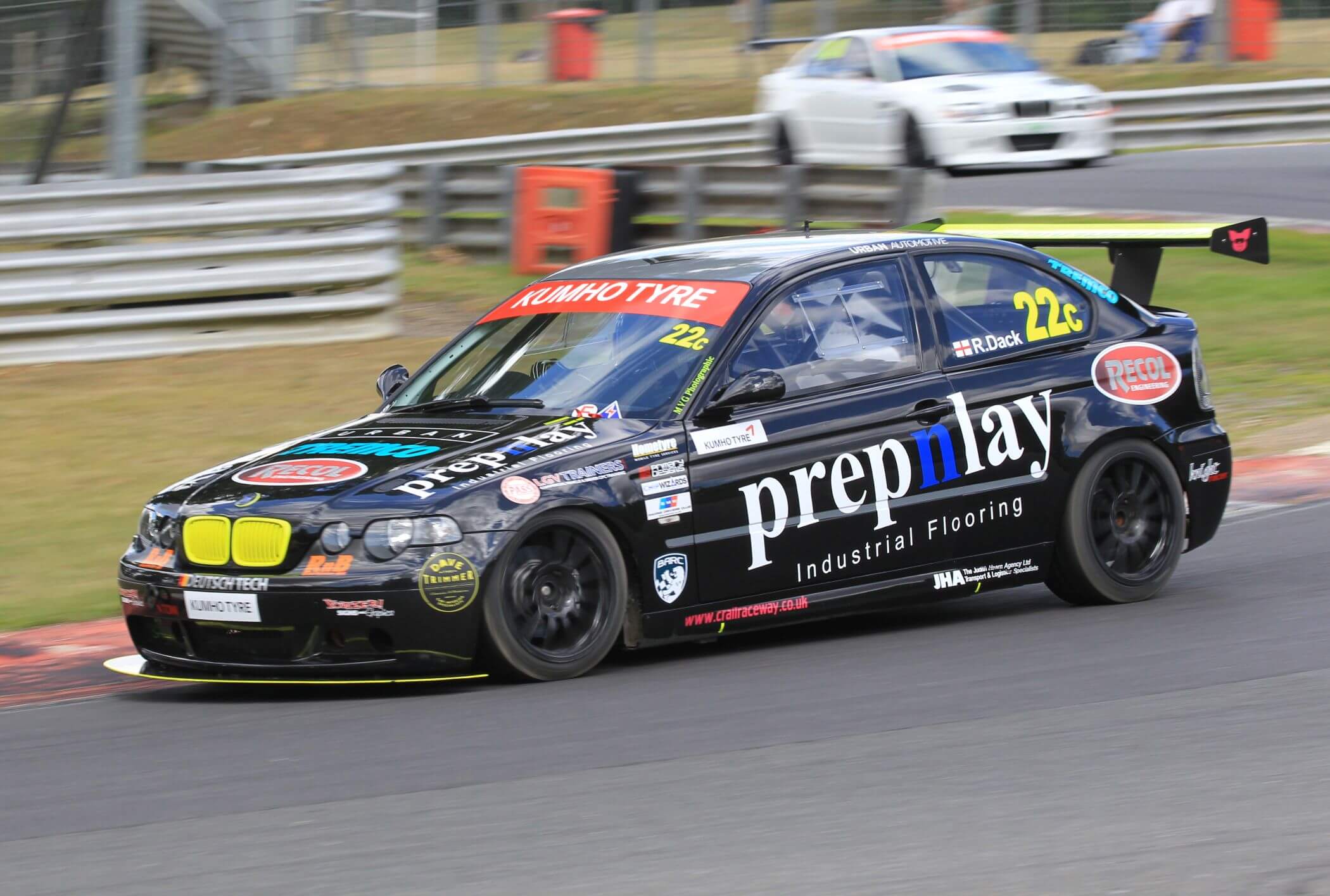 Race 2 saw a reduced grid with engine problems sidelining Martin Schiele and Peter Miller, with Niall Bradley another non-starter. James Card had another cracking start, but Mike Pensavalle was chasing hard until he disappeared after 6 laps. Bryan Bransom who had clutch problems in Race 1, sounded to have similar issues which will hopefully be sorted by the time of the next round in three weeks at his home track, Snetterton. Brad Sheehan took 2nd by 1/10 of a second from Darren Morgan, and then Rick Kerry from Jas with a steady run in his loan car. Russell won Class C in 7th, Trevor Ford Class B in 8th and the remaining finishers were Ben McClelland, Sunny Gill, James Ford, Nigel Williams and Mark Havers.